Toontrack Superior Drums 2.0®, Jazz EZX®, Metalheads EZX® and Latin Percussion EZX®…everything you need to complete your own professional drum studio
Amazing, clean and beautiful drum sound samples…check, complete instrument sound adjustability…check, full mic adjustability…check, ability to set sensitivity to match your playing style…check. Toontrack has created a highly professional-grade studio drumming software package that will make electronic drum playing a pure joy.
Superior Drums 2.0® (From Toontrack.com's site):
Superior Drummer 2.0® is the professional drum sampler flagship from Toontrack Music.
With its excellent sounding sample-engine, its phenomenal realistic room sounds and its unrivaled extensive feature-list, it truly sets the industry standard in contemporary digital drum production.
20 GB of excellent drum sounds for professional music-production. Recorded with extensive and adjustable microphone-bleed and the unique room sound of legendary recording studio Avatar New York.
Check it out here:
Superior Drummer 2.0®
Jazz EZX® (From Toontrack.com's site):
Throughout our history of creating sample libraries and instruments, we have strived to both innovate and preserve in all areas of performance, engineering, and genre.
In creating this library we went to new and unheard of levels of dynamic. The recordings feature layered sampling with numerous mic stems fronted by recording chains we had previously only dreamt of.
In the fall of 07, we began the Jazz with Futureman at the impeccable Blackbird Studios. His passion and knowledge of Jazz history met with a relentlessly energetic and musical approach to single note striking that left the Toontrack crew in utter disbelief.
Roy hears every single hit and swirl recorded as part of a larger whole, as part of a musical sequence rather than as solitary, monotonous hit. The results are samples that strike with intensity and force lending unique scope and musicality to these recordings.
The recordings for the Jazz EZX® set a benchmark for how sampling percussive instruments, and musical instruments in general, will be done in the future.
Toontrack Music has had the privilege to capture the magic of Futureman. His touch, his heart, his philosophy and his unique approach to his craft in this Jazz EZX®. The story of jazz drums has a new chapter.
Check it out here:
Jazz EZX®
Latin Percussion EZX® (From Toontrack.com's site):
The Latin Percussion EZX® for EZdrummer® contains the percussion sounds from the revolutionary, award winning pro drum sampler, dfh Superior(legacy product) from Toontrack® Music. The EZX® includes MIDI files that will add that extra groove on top of your steady drumtrack.
Check it out here:
Latin Percussion EZX®
Metalheads EZX® (From Toontrack.com's site):
Two Incredible drum sets, assembled and recorded to metal perfection, ready to bring your metal productions to the next level. And, for the first time in Toontrack history, we've included Separate mix channels in the EZdrummer mixer, containing kick and snare drum samples designed by Daniel Bergstrand, that augment these already amazingly recorded drums.
Check it out here:
Metalheads EZX®
Take a look at these Toontrack products in action: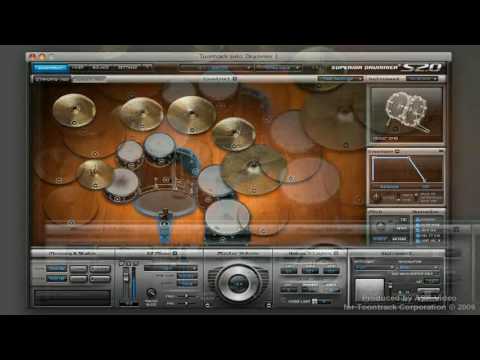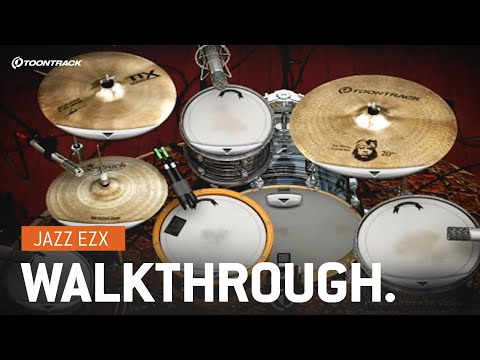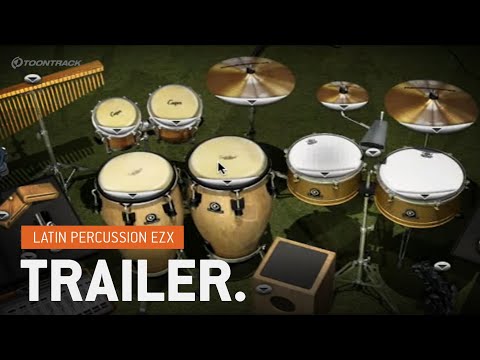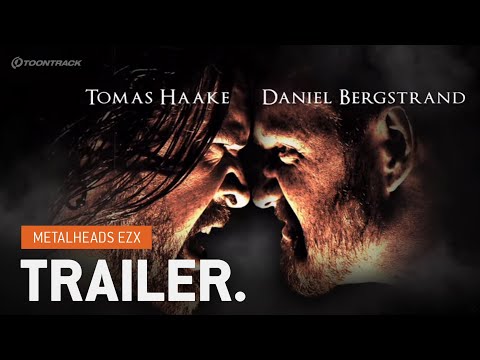 Rating:
Alright…After installing, mapping to my Alesis DM10 studio drums and playing around with this software…I have to say this is one killer drum sound set that's a must buy for the serious recording professional down to the hobbyist. The sounds are amazing, the adjustability and customization options are almost endless to provide just the right sound you're looking for.
First things first:
I cannot emphasize this enough: READ the manual fully that comes with this software first and foremost. Don't just hook up your drums and try to go for it…There's a lot to this program. You can tell they've created this not only for the musician, but for studio engineers…It's technical and can take a little time to map it with your drum set (more on mapping with an Alesis DM10 brain below). But once you get it set up it's truly amazing drum software.
Mapping my drumset
It took me some time to get it mapped correctly as the Alesis DM10 Studio kit doesn't have after touch and some things just didn't seem to jive right off. If you own an Alesis kit with the DM10 Drum brain, your going to have to do some additional steps below to get your Hi-hat and Ride cymbal and crash choke set up correctly…of course, after reading your manual.
I spent a lot of time looking for the information contained in the following links. They are invaluable for getting your Alesis kit set up:
Hi-hat triggering set up with Superior Drummer for Alesis DM10 Studio kit–Post #2:
Hi-hat set up
Cymbal choking set up with Superior Drummer for Alesis DM10 Studio kit–Post #3:
Cymbal choking set up
General Midi Mapping numbers set up with Superior Drummer for Alesis DM10 Studio: – I had to manually assign the ride bell and ride bow area with the corresponding midi values
General midi mapping for DM10
Get everything mapped to your drums, create your kit, set sensitivity levels for each pad (Ultra cool feature to match your playing style), choose your mic options and SAVE your different settings. You can easily pull them up again with any new project.
Ok, I got through the mapping, built my drum kits and tweaked my sound and mics…now it's time to play
It's going to bring a smile to your face…I guarantee it. The sounds from these different sound sets we're truly amazing. They're crisp and sound better than the real thing! What's cool is with all the adjustability, you can really create your "own sound." Sensitivity is incredible…from the softest buzz roll to pounding hit, the dynamics were incredible. Overall, I'm very pleased with these drum sample sets. Set up was a little difficult, but once I overcame some of that learning curve and learned some alternatives to set it up with my kit, I found this to be some of the best drum sampler software out there.
Requirements:
PC:
Windows XP SP3 or newer, 2 GHz Pentium 4 or Athlon processor with 1 GB RAM (multi-core CPU with 2 GB RAM or more recommended)
Mac:
Mac OS 10.4.11 or higher, 2 GHz G5 with 1 GB RAM (multi-core CPU with 2 GB RAM or more recommended)
4GB free hard disc space, DVD drive (25GB free hard disc space, Sequencer application and professional soundcard MIDI controller such as keyboard, drum pads or electronic drum kit recommended)